Over-the-Counter or Short-Term Prescription Medications
Reminders:

Parents/guardians are to fill out the Over-the-Counter or Short-term Medication form for any over-the counter medications or short-term (2 weeks or less) prescription medications they wish to have given during school hours.
This form must be filed with the school nurse BEFORE medications can be given at school.
All non-prescription medications must be in the original manufacturer's package.
All short-term prescription drugs should be in an original pharmacy-labled package.
NOTE: Select over-the-counter medications can easily be authorized for use at school by contacting the school secretary for form completion. These OTC products include Acetaminophen (Tylenol), Ibuprofen, Antacid Chewables (Tums), Throat Lozenges and certain topical medications (antibiotic ointment, steroid free anti-itch lotion, Aquaphor-for dry skin and Insect Sting-insect sting swabs).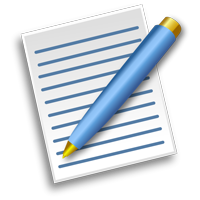 Related Files
Over-the-Counter/Short-term Medications