Crivitz Community Education's goal is to provide different opportunities for our schools, local citizens, the local community and the communities that surround Crivitz, along with giving agencies and institutions the opportunity to become active partners in addressing education and community concerns. Some of the ways we can do this are providing opportunities for active recreation, sports, citizen involvement, informal non-credit courses or classes, along with collaboration with other community organizations. We focus highly on using our elementary and middle/high school facilities, buildings, and equipment for the enjoyment of our community.

*We are always looking to adding members to our Community Education Advisory Council. We look to the people who know most about this community and rely upon them for advice and solutions. The Community Advisory Council provides this avenue for citizen input.

*Sharing your talents, skills, and knowledge is a great way to expand your own experience, as well as meet others who share your interests. Community Education offers several ways to conduct classes, workshops, seminars and other types of learning experiences. We keep learning at a break-even cost while using our school district facilities. Class instructors must fill out a Community Education Class Proposal Form https://docs.google.com/document/d/1kLvLxbbN5V-Ed_YN4CYPKOjB1zV9I2rQR_ZlxywjHgs/edit along with filling out a Facility Usage Form (the link for this form is on our main page).

*At any time, feel free to reach out to me with questions or concerns, or if you would like more information about joining the Community Education Advisory Council (which meets once a month).

Christie Copiskey, Community Education Supervisor: ccopiskey@crivitz.wi.us or 715-854-2721 ext 385
The next Community Education Advisory Council Meeting will be held Tuesday, September 12th at 5pm at the elementary home ec room.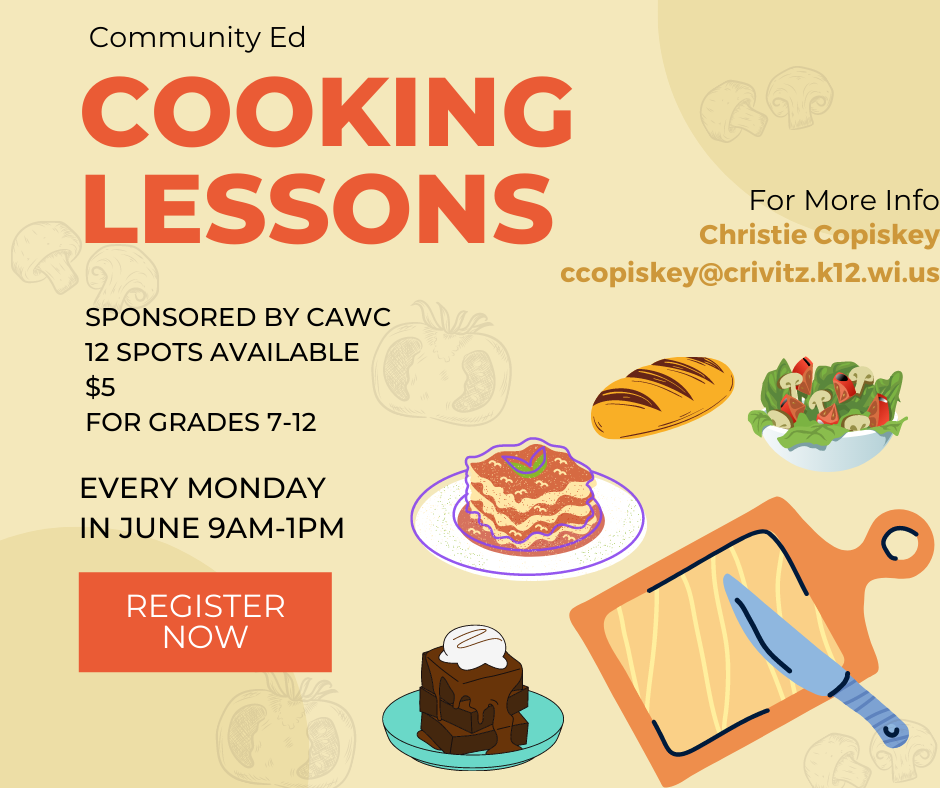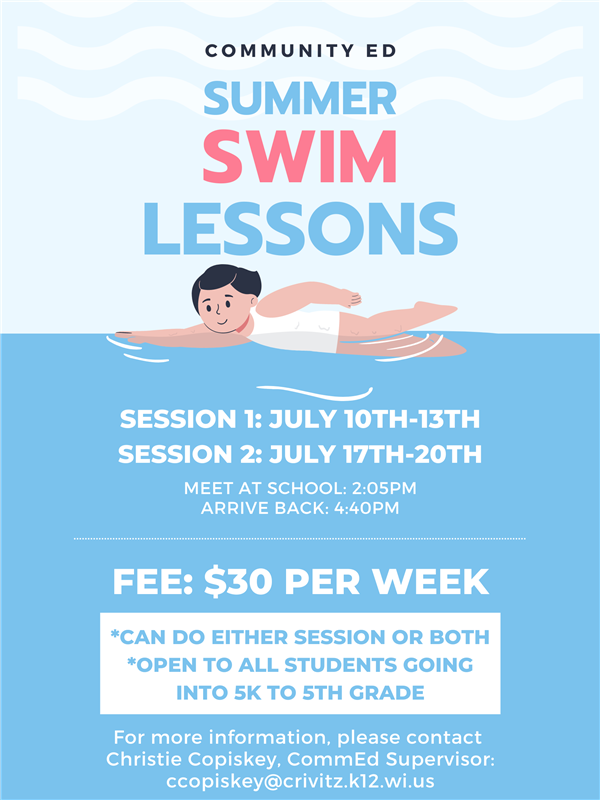 Community Ed is gearing up for our next annual craft show!