Mrs. Morrison's Third Grade Class
Welcome to my new classroom website!

Hello,

I am Mrs. Morrison. I have been teaching for over 25 years, and I have taught everything from Kindergarten to High School Chorus! I have made quite a few switches in my last few years. In the morning I will be working with Mrs. Dyer as the reading specialists for the school and in the afternoon I will be working with Mrs. Gruszynski's homeroom students teaching reading, spelling, and language. I have taught third grade for 12 of my years here.


If you need to get a hold of me during the school day the BEST way is to use the e-mail feature: Morrison@crivitz.k12.wi.us. If you must call, our school number is 715-854-2721 ex 424 . Please use this only in emergencies. Every time I need to stop teaching to answer the phone, it interrupts instruction, class flow, the thought processes of the students, not to mention the fact that I will have 20+ pairs of ears listening to my every word. If you do not have an e-mail option, feel free to leave a message with Colleen or Edi and they can pass the message along.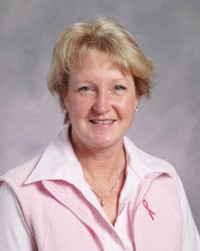 Related Links
Multiplication Wall

Want to make math easier this year? Tired of being the last one in the room to "get it"? Need to practice those mulitiplication facts? It makes math time so much easier when you know these facts automatically.

Math homework pages

Forgot your math homework? Here they are in one handy place!

Create Cursive Practice

Need to practice your cursive at home? Do you want to practice your name? Create your own cursive worksheets!

Elapsed Time Practice

Having a hard time with time? Practice here!

graph making and questions

See if you could pass the 4th grade state test. What happened on this day in history? Create a graph.